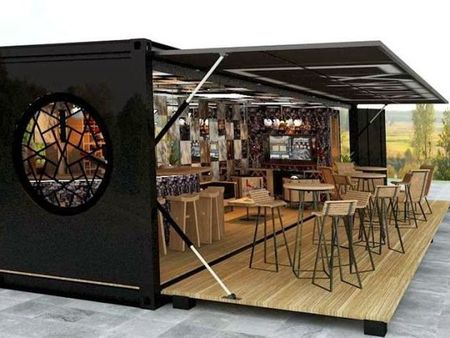 Every single container is important for us. We make it necessary – it can become whatever its future owner dreams of – home, showroom, flat, office, shop, bar, stage, gallery, stall, warehouse, gym, sauna…. We will make every dream come true. Think about what your container could be. Yes – this is possible!
Flexicube.pl
Manufacturer of shipping container homes
📍Warsaw, Poland
We publish our projects only
Share your Flexicube realization #flexicubepl
Flexicube specialises in the adaptation of shipping containers for leisure, residential and service purposes. Over the years, through the implementation of many projects, we have acquired knowledge and skills that result in the high quality of our implementations. The Flexicube team's experience dates back to 2014, when we created our first container structures. The adaptation of shipping containers is a narrow and very specific niche of construction. Flexicube offers tried-and-tested and optimised design solutions and realises customers' ideas. We supply our products to most European countries. Together we can bring almost any of your ideas to life!